Our tantric massage and erotic massage are available for both incall and outcall in West London area (Post code W1, W2 ). No matter you are in West end, Kensington, Chelsea , Nottinghill, South Kensington or Hammersmith, take your phone call us on +44(0)7585 877798 to book your sexy massage experience, our massage express is ready for you, one of our stunning massage girl will arrive your home or hotel to give you this voluptuous massage treatment.
Massage Price list for West London: (Masseuse Travel expense not included)
Tantric Massage with oral happy ending £130/hr
Prostate Massage £130/hr
Asian Body to body £100/hr
Full erotic Packages (Combine any of three massages above) £180/hr Special price: £150/hr
Silk stocking massage £100/hr
Tie & Tease £150/hr
Soapy massage &oral happy ending £160/hr or £230/1.5hr
Nuru massage & Oral happy ending £160/hr or £230/1.5hr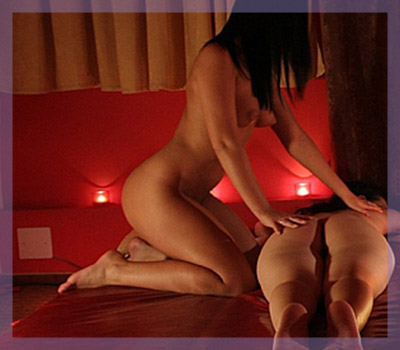 See our massage services for West London:
Body to Body Tantric Massage London
For Men
The 7th Heaven Tantric Body to Body Massage is a strong path involving feelings. It is extremely caring as well as friendly; however, it is also amazingly exciting and enthralling. Your individual 7th Heaven Masseuse softly applies a warm blend of seventh Heaven massage oil which is pure and natural on your whole body.
She uses her professional hands to knead your body, coercing you to a condition of total ecstasy! Her method involves an innovative mixture of Swedish massage, soft strokes and erotic tantric massage therapy. The whole trip involving massage is imaginative, inspired and extremely thrilling!
An integration of Swedish massage and Tantric Massage Therapy will assist you to attain an optimum condition of rest!
Special Nuru Massage: this special treatment is not just a body to body massage with nuru gel – this nuru massage can not be done without skills and experiences, at 7th heaven, we have talented masseuse hired from Japan and other oriental countries who are well trained to provide such a wonderful erotic massage experience.
Four Hand Tantric Massage London
Two Masseuses
Treating Yourself with Cream Double and the Masseuses
Give yourself a treat and enhance your massage thrill by twofold, using an astute massage involving four hands. For kneading and stroking your worn out upper body, make a selection of two ideal Masseuses from our Gallery. Just envision this…two captivating, lovely Masseuses matching in motion and time, in total synchronization, four hands in absolute union, kneading the whole of your upper body.
You will experience a feeling of rejuvenation and being really energetic!
7th Heaven Pyramid Tantric Massage
3 Masseuses
Break the monotony of your day to day life and turn your life into an amazing one with the 7th Heaven Pyramid Massage. With three mesmerizing Masseuses stroking away your strain, you can triple this thrill.
A lavish, seductive forte that is a once in a lifetime experience for you!
The Ultimate Aqua Massage
A Ritual of Bathing full of Total Delight – AKA Soapy Erotic Massage
A perfect choice for hot summer! This is an ideal 7th Heaven method to get away from the anxieties of life. This Epicurean ceremony of bathing is a true luxury for each of the senses.
Each of your anxieties will practically be washed away!
Tie and Tease Massage London
Put Your Feet up and Unwind
Are you tired of managing your business and home? Sometimes you feel like handing over and this is normal. Hand over to the seduction of Tie and Tease, of your strong 7th Heaven Masseuse. This massage is a controlled kind, where your Mistress assumes total charge of the situation.
Therefore, just lie back and set yourself free!
Foot Fetish Massage London
Special , for you
Do you admire women's lovely feet which have perfect pedicure? In that case, why not take the plunge and have the seventh heaven Foot Fetish Massage, where your lovely Masseuse will knead your body utilizing her feet which are attractively manicured. You are free to express your appreciation by adoring those cute 7th Heaven feet by rubbing and stroking her appealing toes.
Get involved in something new today!
Extra Lingam Massage London
Make this Luxury Double
Double your luxury London erotic massage luxury with 7th Heaven Extra Lingam Massage. Your 7th Heaven Masseuse, who is lovely, will raise your carnal force and extend your erotic trip using this extra lingam massage, enabling you to gain an extra condition of rest and joy.
Sacred Spot Massage Therapy
Increase your erotic craving and enhance the delight of your tantalizing erotic massage trip using a sacred spot massage.
This kind of massage assists to set free feelings and physical strain, rendering you without a care and leaves you drifting!
West London Tantric Massage
7th heaven provides the finest tantric massage & erotic massage service in west London including following areas: Kensington and Chelsea , South Kensington, Fulham, Shepherd's Bush, West Kensington and Hammersmith , and of course West End of London. If you want to meet our massage goddess in the studio, you can choose to visit our paddington studio, bayswater studio or marble arch studio.
BOOK A West London Massage
Monday–Sunday from 12pm – 3am
Both incall and Outcall