7th heaven has bring bangkok nightlife into London city – Our sexy massage therapists are ready to give you the best Asian massage therapies including Thai erotic massage, Soapy Massage and more.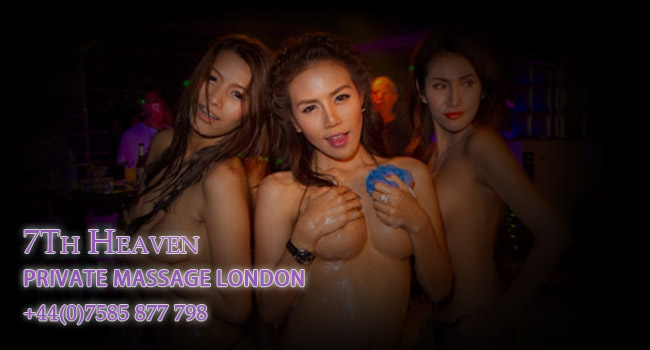 Thai Adult Massage in London
Looking for a Thai massage with happy ending in London city? Come to 7th heaven – your first choice for high quality Asian Massage in London. The London Thai massage originally came from Thailand. This is a body-to-body experience with both client and masseuse both completely in the nude. Throughout the massage session an unique healthy coconut oil is used that providing an extremely sensuous experience, which the masseuse slathers all over her skin as well as the client's. Using her body she provides a very sensual and sexually stimulating thai massage.
No need to visit Thailand for Adult Massage anymore, 7th Heaven is here for you!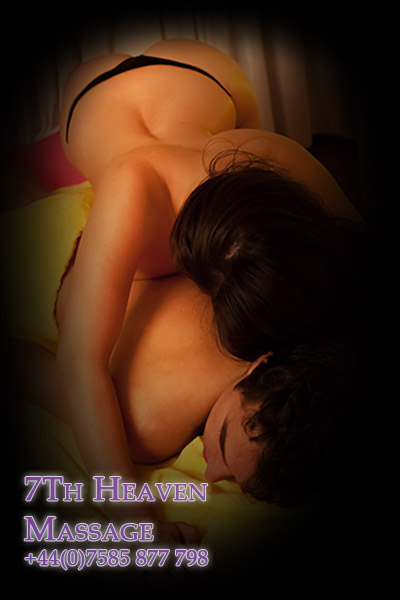 Since the London thai massage is famous as an Asian massage session, so that our thai massage will be provided by Thai, Chinese, Japanese or Malaysian ladies for massage's Asian nature (of course we could also arrange our english girls or european girls to give you this exotic massage treatment based on your requirement). Your London masseuse can easily come to you and bring everything she needs to give you a mind blowing thai massage. You can have the most exciting and authentic thai massage right in the city. You don't even need to leave the comforts of home or your hotel room since 7th Heaven Massage service can be totally mobile. 7th Heaven Massage has several massage parlours located in central London but often travels across the city and throughout the central London surrounding areas like Heathrow and Gatwick.
We are in business seven days a week for your convenience. If you're within London Zone 1 and 2, we can arrive to your door within the hour. On the other hand, if you wish to have your massage at our studio, we can schedule you to come to our central London massage parlour. You can discreetly reach us by tube and we can ensure your complete privacy and comfort.
What Can I Expect When I Have a Thai Massage at London?
Our thai massage is the flagship of Asian massage in London, the thai sensual experience starts the minute you meet your beautiful masseuse. She will create the perfect ambiance for you using music and candles, and perhaps turn the heat up a little because you certainly don't want to get a chill during your wet Thai massage. Don't worry, a protective sheet will keep your sheets from becoming stained with Thai massage oil.
Next, you both will take a warm bath or shower together (you can add a thai style soapy massage here, please inform us when make the booking) so that you can totally relax and when your skin is moist the sensuous massage oil works best. Your masseuse will apply the slippery oil all over her gorgeous body before making sure every she covers every inch of your body with it.
Your masseuse's entire body will be used over every part of your body so that all your erotic senses are stimulated. She will glide and slide up and down, with maximum body-to-body contact, using her breasts, thighs and buttocks. In the beginning she will move very slowly yet sensually, in an erotic rhythm paying close attention to your most sensitive erogenous zones, letting your sexual energy build and build.
When you've become completely relaxed and aroused, she will start stimulating your genital area, which includes massage your penis, both testicles and your perineum, which is the highly sensitive skin area between your testicles and anus, where the most arousing nerve endings are located.
She will keep stroking you up and down, varying her pressure and speed for the maximum excitement until you cannot hold it in any longer and you finally succumb to the most erotic full body climax you have ever experienced in your life.
It is completely up to you how long you want her to be with you and how long you want your massage to last. Schedule the time according to our sessions, which start at one hour and can go as long as three hours, it's all up to the client. Whether you spend one hour or three, you are guaranteed to have an experience you will never forget.
Booking Thai massage
TEL: +44(0)7585 877798
Monday–Sunday from 12pm – 3am (Incall&Outcall)