7th haven as one of the best adult massage agencies in London, UK, has many popular session for men, the most popular one would be the happy ending massage. What is a happy ending massage in London? A special massage skill from Asia which is widely use in adult massage industry now. Especially in erotic massage and in erotic massage parlours in the UK, USA and Asia the expression Happy Ending is used as euphemism for making a customer orgasm by masturbating him.
GREAT EXPRESSION FOR AN ORGASMIC EXPERIENCE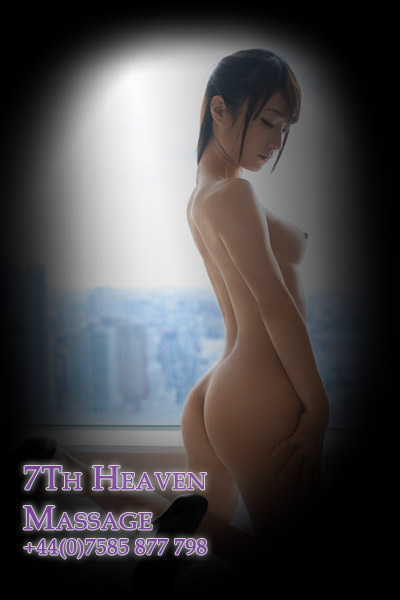 A term used in erotic massage primarily in the United States and Asia now in UK, a Happy Ending is a euphemism for the practice of making a customer orgasm by using manual methods of release. This usually involves a hand job at the end of the massage. The methods used to get to this point may vary depending on the type of massage that you are receiving. Some of the different types of massage ending in this type of release can include Tantric massage, sensuous massage, or erotic relaxation massage. However, not all erotic massages will include a happy ending, so be sure that this is included if you are interested in this service.
There are many different types of touches that men find pleasurable. The best masseuses will know how to stroke, knead, and touch their customers in ways that maximize pleasure, building up to the final happy ending. Some men enjoy having a tight grip on their intimate parts, while others would rather have light stroking movements. Because masseuses are highly trained to recognize a man's response to their stroking and massaging techniques, they should be able to intuitively figure out what it is that you prefer.
The 7th Heaven Happy ending massage
If there is a certain technique that you prefer for your happy ending Massage, however, it doesn't hurt to vocalize this ahead of time to ensure that your release is as pleasurable as possible. Your masseuse will want to be sure that she is able to touch you with the right level of pressure to ensure that your ending is as happy as she can make it, helping your achieve the ultimate release. One factor that can make a big difference in this type of massage is lubrication. For any erotic massage, you can choose from massage gel, warm oil, and even specially designed oils that can warm up on contact.
In some types of sensual erotic massage, before the masseuse delivers a happy ending she will first rub her own naked body all over yours, as a body to body massage. This is not always included in an erotic massage, but it can add an extra dimension of anticipatory pleasure that leads up the big release. After this, when it comes time for the stress release, she can use various parts of her body as well as her hands to help you unwind and achieve orgasm. The lubrication adds to this sensual experience, heightening it with a slippery, seductive, and erotic experience.
The pacing of the happy ending or hand job is another important component of the erotic massage. Most men find that a smooth, steady pace is the easiest way to climax. As the massage wears on, your masseuse may decide to quicken the pace, building up tension to help bring you to the brink of sensual release. Stressed out businessmen find that this type of massage can be particularly effective for their needs, because it helps release any built-up tension that has accumulated over time, leaving customers feeling completely relaxed and at peace with the world after this type of ending.
Note: You can combine any kinds of massages with happy ending: "Asian massage+ happy ending" , "nuru massage + happy ending" , "tantric massage + happy ending" , "soapy + happy ending", "prostate + happy ending" and many more..
Book your massage in London
Available in London, from 10am – late night
Book a massage with 7th heaven is easy, just call us or send email to our operator. You can find our contact information here.