As part of a greater vocabulary used in the world of Tantra and Tantric massage, the Lingam is an ancient Indian term for the penis. When a girl gives a London Lingam massage, she is massaging the penis as a means to create orgasm. One can look at the Lingam massage as a much more sophisticated form of a basic hand job. The term actually originated as a physical representation of the Hindu god Shiva, who is associated with male energy. This is in contrast with the Yoni, which is a symbol of the goddess and of female creative energy. When the yoni and lingam are joined, they represent the origin of life, or the two parts of male and female.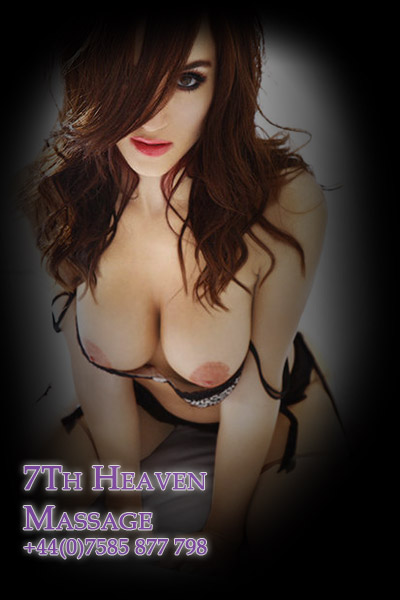 However, these basic origins have been adapted in the world of sensual massage. When a masseuse offers services that include the Lingam massage, this includes erotic attentions to the male phallus, as a way of harnessing this male energy for the benefit of the customer. Over time, many men feel that they become blocked in a way by stress or their pent-up sexual energy. If you feel like you need a release, you may want to look at the world of erotic massage as a means to do so.
Contact 7th Heaven Massage London
Daily from 12pm – 3am
Incall & Outcall
A happy ending Experience
Although a London Lingam massage is not always part of an authentic Tantric experience, it can at times be incorporated as part of this ancient healing art form. In a realistic, completely authentic Tantric massage, the masseuse is known as a Tantric Goddess. She helps her clients to focus on breathing techniques, using a great deal of eye to eye communication and other tools of this nature. While a full Tantric massage is considered to be one of the most seductive and sensual experiences that you can have in our London massage parlor or at home, it can be more of a spiritual experience than a physical one.
As a result, many massage customers find that they are more comfortable receiving a Lingam massage that is incorporated into a regular erotic or sensuous massage. These are ways of incorporating certain elements of Tantric ideology, but the masseuse will put them to use in a way that is more strictly focused on a client's pure pleasure. This includes the use of music, candles, and aromas to stimulate the other senses and draw attention to the main event, her stroking of the Lingam.
The Erotic Lingam Massage for Pleasure
At first, the sexy nude masseuse may focus on other areas of the body and avoid the Lingam, aside from the occasional caress. She gives her clients time to lie back and relax, before she moves in to lavish her attentions specifically on the Lingam for a full Lingam massage with happy ending. During this time, she will then move her hands up and down as well as all around it, to bring you to the brink of orgasm time and time again. Finally, you will feel only sweet relief as all of your stress and worry simply floods out of your body, coaxed out by the soft hands of a true professional.
* The Lingam Massage can upgrade to *breast lingam massage or *oral lingam massage