A continual dialogue about body and mind.
At 7th Heaven, our massage goddess blends the refined art of traditional nuru massage with the western erotic massage. Each massage treatment is an ongoing process of refinement and discovery.
Massaging at London 7th Heaven is a personal Sensual experience beyond sex shared with your sexy massage goddess.
About the Nuru Massage Service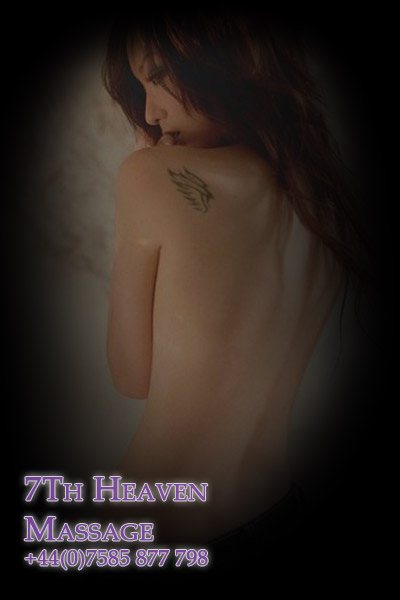 The London nuru massage is one of the most sensual and arousing experiences you can have with the 7th Heaven Massage. It is essentially a very wet and slippery massage. "Nuru" in fact means slippery in Japanese. The NURU massage uses a very wet, slippery and smooth gel, which is also tasteless and colourless.
Imagine how you would feel when your massage therapist applies the nuru gel all over your naked body, and rubs her body against yours, glides over, stimulates each nerve and all senses, touching you so seductively and teasing your body with her own perfectly wet nude body.
The Nuru massage has several sensual benefits, and has great medicinal value as well. It cleanses and detoxifies the skin, and works as a perfect herbal treatment for the body, bringing back the vitality of the skin. It also gets rid of the fatty deposits, so that the skin looks fresh, soft and young.
All our massage specialist  is well trained and qualified in Nuru Guru.
Expectations
London 7th Heaven Massage offers the most beautiful and completely exclusive nuru massage experience, which takes you to the height of pure, unbridled sexual joy and pleasure, the likes of which you haven't experienced for years, bringing back your deepest emotions and sensations that you had so far kept hidden, even from yourself. The Nuru massage will be done on a special Nuru air-mattress using the Nuru gel. (If you request outcall massage service, our therapist will bring all necessary stuff with her.)
The Erotic NURU massage is offered as a very special wet and slippery four hand session. This is a promotional offer, see here to know more.
The Rate
7th Heaven have been offering sensual nuru massage in London for over 5 years, our service is loved by all clients and we are still keep improving the standard and make the experience perfect.
60 Minute Nuru Massage £160
90 Minute Nuru Massage £230
120 Minute Nuru Massage £300
Booking a massage
TEL: +44(0)7585 877798
Monday–Sunday from 12pm – 3am (Incall&Outcall)
7thheavenlondonmassage@gmail.com
Our sexy massage therapists in London are ready to give you the best erotic massage therapy which can deliver amazing health benefits to both your body and mind.