Incall massage in London is very popular. It is the most discreet way of having a massage. All you have to do is telephone to make an appointment with your masseuse.
If you have been feeling extra stressed out lately, you owe it to yourself to find a solution. Incall massage in London is one of the most popular forms of stress relief. It's also one of the most discreet ways to receive a massage. With a London incall massage all you need to do is ring a number to make an appointment with the masseuse of your choice. You could call an individual masseuse directly, or you could use an agency that can put you in touch with a sensual masseuse. You then go to the address that is provided to you, and see the masseuse of your choice.
Bayswater Massage Parlour
Meet our sexy massage girl in bayswater massage center is very easy, you can take taxi or underground (circle line or district line) to approach the nearest station of our bayswater place. With plenty of other massage parlours in bayswater, we believe you always choose the best.
Paddington Massage Parlour
Paddington (W2) is a perfect place to have a sexy massage, it is a major transportation center for London, if you are in Heathrow, you can take the airport express directly to paddington station. Nearest tube station: Paddington , Lancaster Gate & Edgware Road. Your sexy massage in paddington is only one call away.
Marble arch Massage Parlour
Marble arch – with no parishes or established institutions bearing its name. This generally equates to parts in view of the arch of Mayfair, Marylebone and often all of St George's Fields, Marylebone (west of Edgware Road) all in the City of Westminster, London, W1H. Meet our sexy massage experts in Marble arch area or have them visit your home for an erotic massage, you pick.
Our Victoria massage parlour is close to Buckingham palace, today, we have 12 sexy masseuses available at surrounding areas including Victoria, Belgravia, Westminster and Pimlico. Both incall and Outcall available, closest tube station is: Hyde park corner station, St. Jame's Park and Victoria station
Queensway Massage Parlour
Queensway massage parlour is 7th Heaven's 5th branch in London, very convenient location for both incall and outcall inquiries. If you are looking for a massage service near Notting hill, Queensway, Kensington, our Queensway branch is perfect for you.
Ladbroke grove Massage Parlour
Ladbroke grove Massage Parlour located in a quite area at North London, this is not a very busy area like Soho or Baker street, but it is an affluence and save area which is an ideal location for our massage center. Come and give us a call to enjoy our ladies'  massage at Ladbroke grove
Visit our incall massage locations in central London, you just need to contact our friendly operator and we will arrange your visit.
Please understand, for security & privacy , we can not provide full details of address online, a detailed instruction will provided once you make the booking.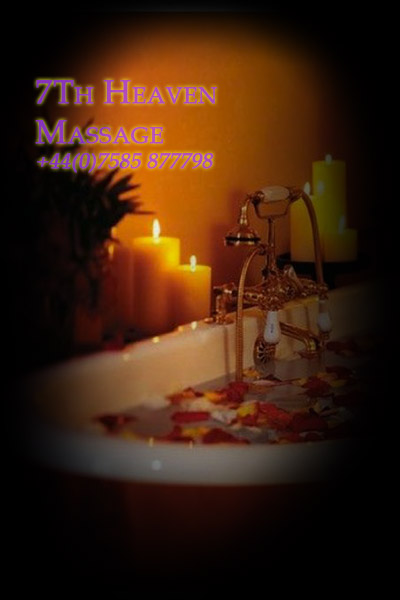 When you visit a masseuse for a London incall massage, you may go to our massage parlour in London or you will visit the girl at her place, which could be a personal flat in an apartment building. Many customers prefer visiting the girl of their choice in her own flat, because it can be a more charming, comfortable, and personalized way of receiving a massage than going into a parlour. The massage may take place on a massage table, or it could be given on the masseuse's bed for added comfort and convenience. The atmosphere will vary depending on who you book your massage with.
There is a wide range of different services offered by the city's top London incall massage providers. This includes erotic massage, which is a full body massage combined with a full stress release at the end of the session. However, there are also massage agencies and individual masseuses who will take their list of services a step further, and will offer naughty extra touches including oral massage or even penetrative sex. Be sure that you know exactly what you are getting into, because sometimes these agencies will use euphemisms for the services that they provide and it may be difficult to know what to expect if you have never visited them before.
One thing to take into account is that "Adult massage" is frequently a service offered by escorts, who use the massage industry as a cover. They may offer some form of legitimate London incall massage, such as a quick rub down. However, this is a prelude to further activities of the physical nature, such as penetrative sex. Although we are certain that many of these escorts are capable of performing a wonderful and memorable erotic massage, if you are only interested in the sensuous massage portion of the service, then London escorts should not be where you turn for assistance.
Instead, it's better to use a reliable London incall massage agency, with a good reputation and a full list of services. These can include erotic massage, tantric massage, lingerie massage, and a variety of other services of this nature, which include full release but no explicitly penetrative sexual services, unless that is what you are interested in. It's always worth taking the time to learn a little bit more about a service before booking a massage appointment, to avoid surprises.
We also have visiting massage service available for London, please see our outcall massage page